24 Hour Roadside Assistance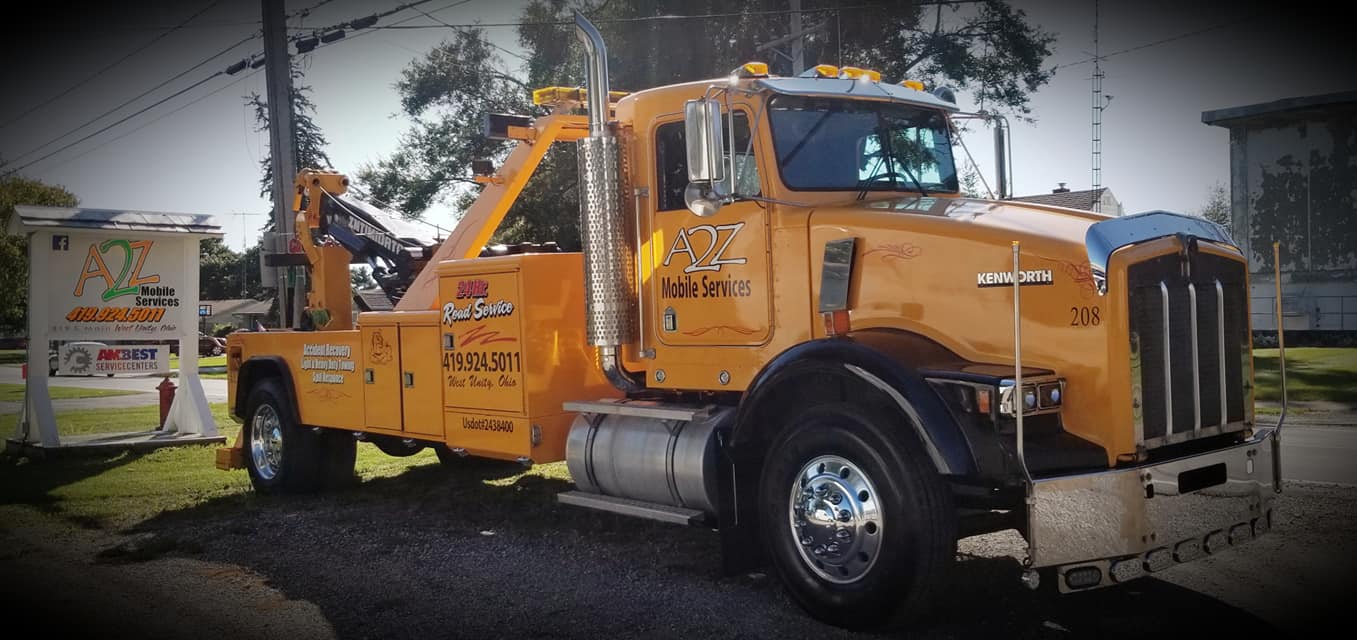 What can be more upsetting than breaking down while you're on the road? Few things are more frustrating than this. We should know because at A2Z 24-Hour Roadside Services LLC we help drivers with their many roadside service needs. You can receive the help that you need 24-hours a day, 7 days a week if you rely on us for your roadside service needs. You won't have to contact a tow truck service when we can come to wherever you are located to administer the help you need in a hurry. We immediately dispatch our mechanics so that they can get you back on the road as quickly as possible.
Emergency Roadside Assistance
To us, every roadside assistance request is an emergency. This is because, no doubt, it was unexpected. If you have blown a tire, you're experiencing problems with your truck starting or you have an indicator light on, give us a call. We can quickly diagnose the problem so that we can attend to your service needs. Our mechanics realize that an emergency needs to be addressed with urgency. This is why we don't waste time providing you with the help that you need.
Mobile Mechanics
We have mobile mechanics who will come to wherever you are to provide you with the help that you need. You won't have to have your vehicle towed anywhere because we come where you are. When we arrive, we'll have everything that we need to provide you with the help that you want and need. Our mobile mechanics can generally perform the job of assisting you from anywhere. Just give us a call and we'll dispatch one of our mobile mechanics to wherever you are. Our mobile mechanics have the skills needed to effectively make any needed repairs or render any roadside assistance services.
Roadside Assistance Services
If you have a flat tire, run out of gasoline, need a jump, call on A2Z 24-Hour Roadside Services LLC. With our reliable roadside assistance services, we have been able to help thousands of drivers get back on the road again. Rather than attempting to take matters into your own hands and wasting time, simply give our mobile mechanics a call. They have the necessary skills needed to provide you with any of the roadside assistance services you need. We only hire the most qualified mechanics, which assures us of their being able to effectively assist with your service needs.
Fast & Affordable Roadside Assistance
No doubt, when you require roadside assistance, you want someone who will act quickly to provide you with assistance. This is exactly what you can expect when you turn to us for your roadside services. We're here for you 24-hours a day to help with your roadside assistance service needs. We are also the most affordable roadside service provider in the area, which is why our services are often preferred to similar service providers. When you choose us, you are assured of receiving the quality of service that you deserve.