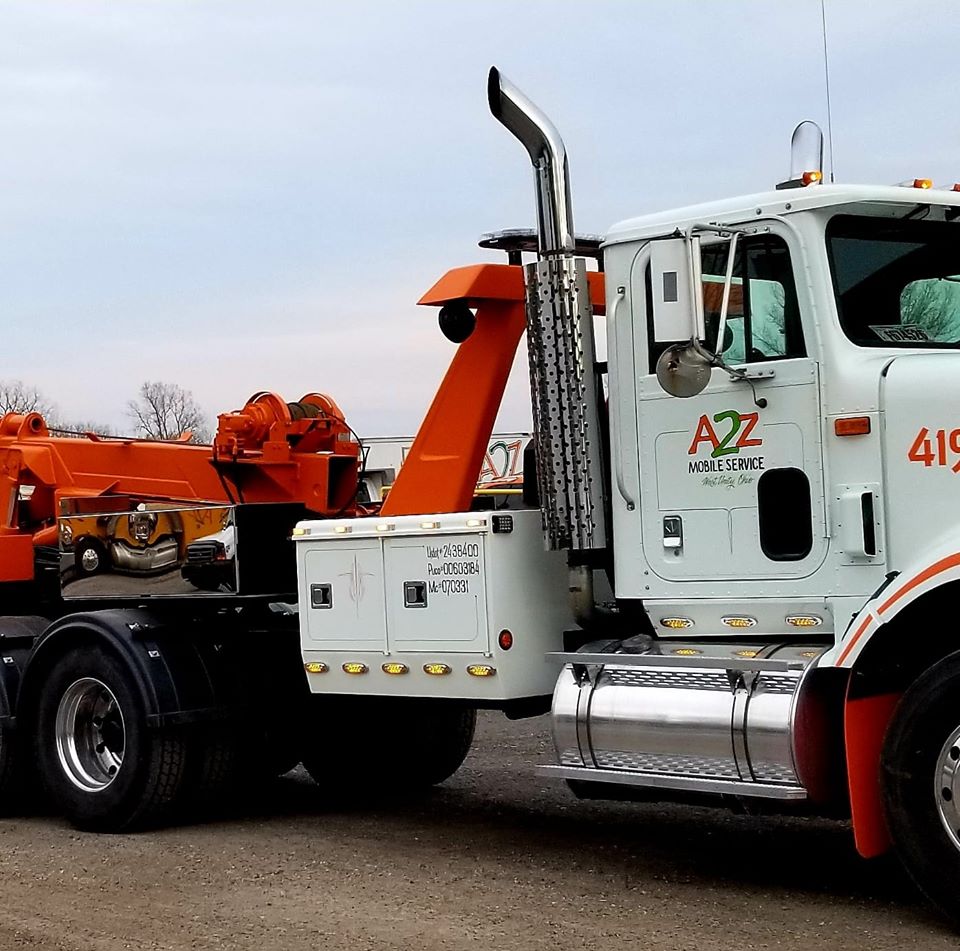 ­A2Z 24-Hour Roadside Service LLC has professional mechanics who will come to where you are to administer the help you need in West Unity, OH. If you contact our mobile mechanic in West Unity, you won't have to worry about waiting your turn to receive the services that you need, as you are the mechanics #1 priority. They perform the work on the spot. When they arrive at your location, they will have the necessary tools needed to address your mechanical needs. Our mobile mechanics are immediately dispatched to your location so that they can quickly get you back on the road.
Reliable Mobile Mechanics
Drivers in West Unity often make our mobile mechanics the first place they call when they experience any type of mechanical issues. This is because they know how reliable we are and this is one of the things that are most important to them. If it is also important to you then make us your preferred mobile mechanics. We provide a variety of useful services, such as adjusting brake pads, shoe replacement, engine repairs, tire changes, and more.
Scheduling Mobile Services
Conveniently contact our mobile services at any time of the day, 24-hours a day. Our mechanics will offer you a quote on the spot without any hidden fees. All that you need to do is call us up and we'll provide you with the help that you need as quickly as possible. One of our mechanics is usually at your side within a matter of minutes. Since we have reliable trucks that are fully equipped, it is never a problem for you to receive the help you need whenever you need it the most. We're always here when you need us.
Affordable Mobile Mechanic Services
Often we speak with drivers who are amazed at how reasonable our prices are. They usually tell us that they wish they knew how affordable our prices were because they would have contacted us sooner. We know that unexpected things happen that can cause drivers a great deal of frustration. However, this is why we are happy to work with you to get you the help that you need. We'll work with you to provide you with all the help that you'll need to get you going again. Call on us when you want reliable and affordable mobile mechanical services.
Why Hire A2Z 24-Hour Roadside Services LLC
When you need help at 3 A.M, who are you going to call? Even if you were to contact a family member or friend, there is no chance that they will answer. This is something that you'll never have to worry about when you contact A2Z 24-Hour Roadside Services LLC. Someone is always available to answer your call. The last thing we would want you to do is to continue calling around for servicing. We make it possible for you to receive help at any time of the day or night with our 24-hour mobile mechanical services in West Unity, Ohio.