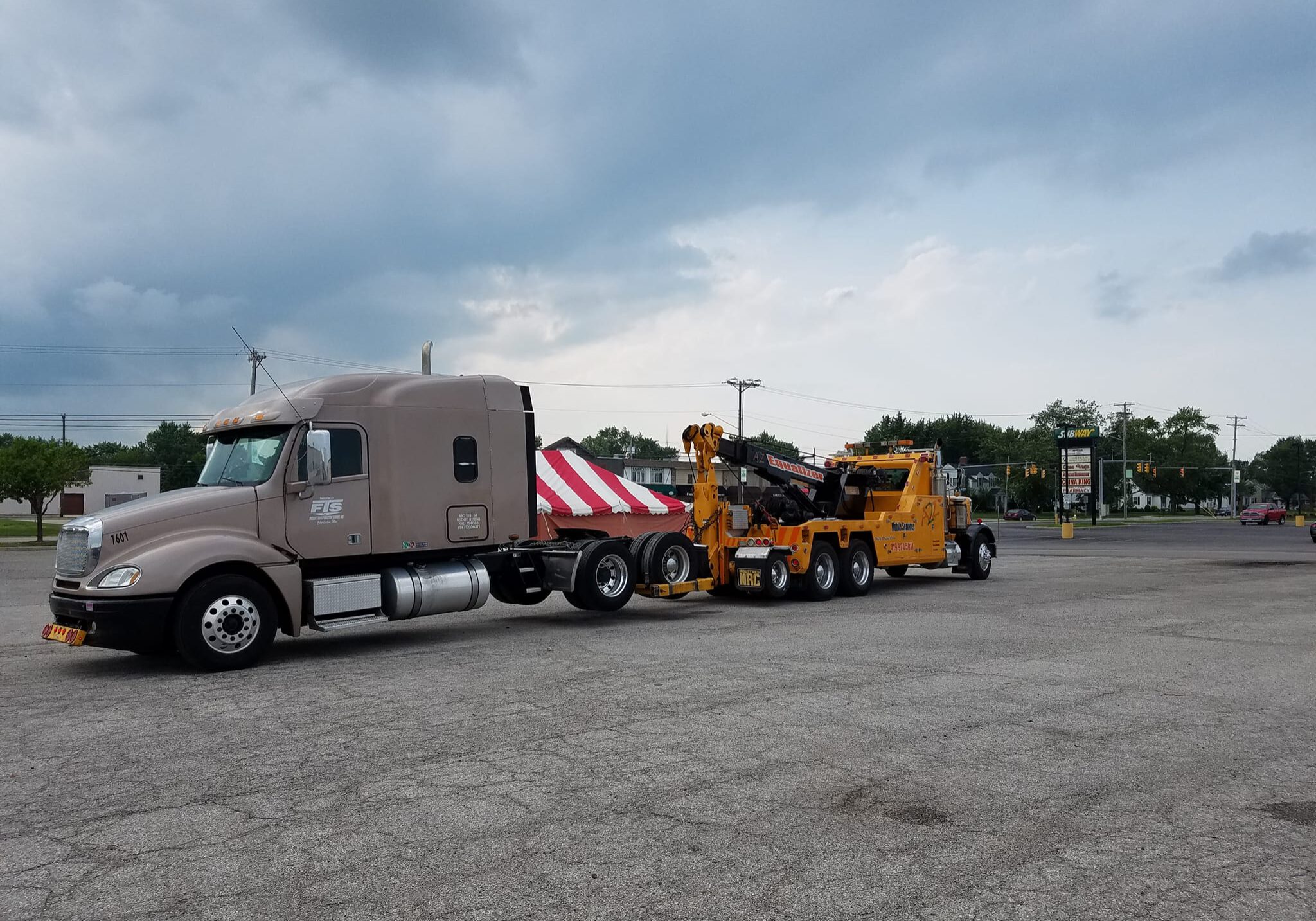 Unfortunately, it isn't always possible for our mobile mechanics of A2Z 24-Hour Roadside Services LLC to make the needed repairs from where you are. In this case, they may have to tow your vehicle for repairs. We have a fleet of reliable tow trucks that can handle any load. This means that whether it is a truck, semi-truck, bus or any other large vehicle, we have the right towing vehicle to effectively tow it. We have a team of full-time mechanics ready and able to attend to your mechanical needs.
Heavy Duty Towing
With the right tow truck and equipment, we can safely and effectively handle your heavy-duty towing needs. When your charter bus, semi-truck, or trailer has suddenly stopped, contact us to tow it for you. Even if your vehicle is serviced regularly, there is always the chance of experiencing an unexpected problem. This is why it is important to know the name of dependable towing service in the area. Rather than taking the chance of hiring your average tow truck company, turn to our drivers who specialize in heavy-duty towing.
Flatbed Towing
Our flatbed towing is one of our most popular options. While it isn't always possible for us to tow the vehicles on our flatbed, we can tow any heavy industrial equipment on our flatbed tow trucks. Our trucks are serviced regularly, which means that you can receive the help you need because we will always be a truck available. In most cases, all that you have to let us know is what you're hauling and we'll determine what type of tow truck is most appropriate, including whether you'll benefit from our flatbed tow truck.
Truck Recovery
In some cases, your truck may have been involved in an accident. When this occurs it will need to be recovered. We have a wrecker truck that is appropriate for this type of incident. Most importantly, our wrecker can accommodate the weight of large trucks. You don't have to worry about what to do if you are ever involved in an accident because our drivers have the necessary experience needed to properly connect your truck to our wrecker. Rest assured that it will safely make it to its final destination in one piece. Make us your only choice when you need to have a truck recovered.
Why Call A2Z 24-Hour Roadside Services LLC
We have everything that we need to safely and effectively remove your truck. Do yourself a favor and make one call to us and we'll quickly assess your needs and proceed accordingly. In some cases, your truck may simply need to be towed, in which case we'll send the most suitable tow truck. If your vehicle has been involved in an accident then we will quickly dispatch one of our wreckers to your location. You get what you need from A2Z 24-Hour Roadside Services, any time of the day and any day of the week. We're here when you need us!